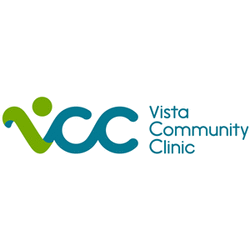 Vista Community Clinic
Referral Coordinator
Sorry, this job has expired.
Vista, CA
Req No.2021-3061LocationUS-CA-VistaTypePer Diem (on-call)DepartmentReferral CoordinationScheduleOn Call
Overview
Vista Community Clinic is a private, non-profit, multi-specialty outpatient clinic providing care in a comprehensive, high quality setting. Located in San Diego, Orange and Riverside counties, we work to advance community health and hope by providing access to premier health services. We are looking for dedicated, motivated, enthusiastic team players who want to make a difference in the community. Our competitive compensation and benefits program includes health, dental, vision, company-paid life, flexible spending accounts and a 403(B) plan, for eligible employees. VCC is an equal opportunity employer.
Responsibilities
Responsible for continuity of patient care, including follow up appointments, referrals and authorizations.
Assist patients in scheduling patients for referral appointments for health care. Complete all associated paperwork, including obtaining prior authorizations, patient and provider cover letters, and necessary referral logs
Review with patient all referral requirements (i.e. prior authorizations, preps for diagnostics, etc) and written date and time instructions
Act as liaison with referral providers and agencies
Qualifications
Minimum
High school graduate or equivalent
Minimum two years' experience in medical, social service setting or related field
Preferred
Medical assistant certification or equivalent training
Bilingual English/Spanish
Required Skills/Knowledge/Abilities
Experience/familiarity with Practice Managment and Electronic Medical Records systems, NextGen preferred
Familiar with medical, social service and houseing terminology
Experience/familiarity with computers, Microsoft Office products (Word/Excel), business e-mail communication systems and internet search capabilities
60160306
60160306