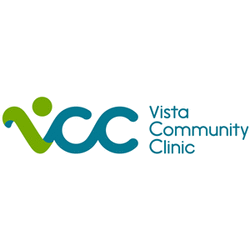 Vista Community Clinic
Patient Services Representative
Vista, CA
Req No.2021-2914LocationUS-CA-VistaTypePer Diem (on-call)DepartmentGrapevineScheduleOn Call
Overview
Vista Community Clinic is a private, non-profit, multi-specialty outpatient clinic providing care in a comprehensive, high quality setting. Located in San Diego, Orange and Riverside counties, we work to advance community health and hope by providing access to premier health services. We are looking for dedicated, motivated, enthusiastic team players who want to make a difference in the community. Our competitive compensation and benefits program includes health, dental, vision, company-paid life, flexible spending accounts and a 403(B) plan, for eligible employees. VCC is an equal opportunity employer.
Responsibilities
Greet and respond to limited inquiries from patients and customers in a professional manner. Perform a variety of clerical functions.
Greet patients in-person and via telephone
Verify insurance eligibility and copy insurance cards
Perform financial and eligibility screening for clinic programs
Print daily schedule and confirm next days appointments
Complete appropriate paperwork as needed for patients: school excuses, Head Start forms, etc.
Make follow-up appointments for referrals from other sites
Call, reschedule and mail letters to all N/S patients
Responsible for patients checking in through completing encounters, personal records forms, etc.
Qualifications
Minimum
High school graduate or equivalent
One year experience in a medical or dental office
Experience in verifying insurance/program eligibility
Bilingual English/Spanish
Required Skills/Knowledge/Abilities
Experience/familiarity with Practice Management and Electronic Dental Records systems, NextGen preferred
Ability to interface with all levels of personnel in a professional manner
Excellent customer service skills and commitment to providing the highest level of customer satisfaction
Ability to type minimum 35 WPM
Preferred Skills/Knowledge/Abilities
Experience/familiarity with Practice Management and Electronic Medical Records systems, NextGen preferred
Experience/familiarity with computers, Microsoft Office products, business e-mail communication systems and internet search capabilities
10786521
10786521