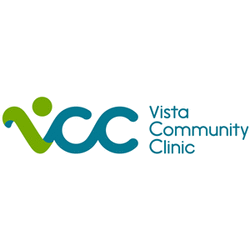 Vista Community Clinic
Operator
Vista, CA
Req No.2021-3020LocationUS-CA-VistaTypeRegular Full-TimeDepartmentCall CenterSchedule40 hrs/wk (T - F - 8am to 5pm, Sat. 8am to 4pm)
Overview
Vista Community Clinic is a private, non-profit, multi-specialty outpatient clinic providing care in a comprehensive, high quality setting. Located in San Diego, Orange and Riverside counties, we work to advance community health and hope by providing access to premier health services. We are looking for dedicated, motivated, enthusiastic team players who want to make a difference in the community. Our competitive compensation and benefits program includes health, dental, vision, company-paid life, flexible spending accounts and a 403(B) plan, for eligible employees. VCC is an equal opportunity employer.
Responsibilities
Greet callers and handle inquiries and appointments via the telephone in a professional and timely manner. Enter accurate and current demographic and insurance information in the computer for each patient. Adhere to current productivity requirements for department.
Make appointments for all clinics
Contact patients via phone and text message to schedule &/or remind them about appointments.
Qualifications
Minimum
High school graduate or equivalent
Minimum six months office or other customer service experience
Bilingual/Spanish
Preferred
Minimum one year medical office experience preferred
Required Skills/Knowledge/Abilities
Thorough knowledge of the Clinics, providers and procedures performed
Knowledge of the Clinic products and services
Knowledge of health care delivery systems and the ability to use that knowledge in assisting clients to access necessary health care services
Experience/familiarity with computers, Microsoft Office products (Word/Excel), business e-mail communication systems and internet search capabilities
49285752
49285752