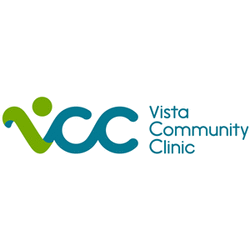 Vista Community Clinic
Licensed Clinical Social Worker
Sorry, this job has expired.
Vista, CA
Req No.2021-2886LocationUS-CA-VistaTypeRegular Part-TimeDepartmentBehavioral HealthSchedule20 hrs/wk (Flexible Schedule)
Overview
Potential opportunity to work from home on a part-time basis
Vista Community Clinic is a private, non-profit, multi-specialty outpatient clinic providing care in a comprehensive, high quality setting. Located in San Diego, Orange and Riverside counties, we work to advance community health and hope by providing access to premier health services. We are looking for dedicated, motivated, enthusiastic team players who want to make a difference in the community. Our competitive compensation and benefits program includes health, dental, vision, company-paid life, flexible spending accounts and a 403(B) plan, for eligible employees. VCC is an equal opportunity employer.
Responsibilities
Assess, determine and provide a full spectrum of psychosocial support programs to children, adults and families.
Develop individual care plans, support patient efforts to comply with plans, counsel high risk patients, consult with physicians and therapy staff in assessing client/family needs in relation to the medical efforts to comply with plans and conduct group education
Stay current on all state/federal/local support programs
Review protocols annually
Qualifications
Minimum
Masters degree in psychology, social work or related field
Must be Licensed Clinical Social Worker (LCSW)
Minimum three years' experience in counseling patients
Valid CA driver's license, vehicle insurance and reliable transportation
Required Skills/Knowledge/Abilities
Experience/familiarity with computers, Microsoft Office products (Word/Excel), business e-mail communication systems and internet search capabilities
PM21
07441315
7441315